Recap: Breakaway 2013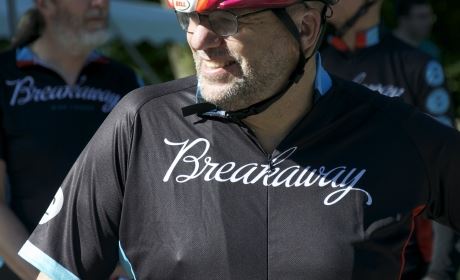 We couldn't have asked for better weather! The first riders began arriving at 7am, eager to get out on the metric century ride that took them through the hills of Harvard and across the ridge overlooking the beautiful Nashua River valley.
With a rolling start, we had riders going out on the four loops all morning, ending with the children gathering for their 5 mile ride to the Food Project and Codman Farm.
On the return, Chef Andrew of the acclaimed restaurant Trade, had a truly gourmet feast prepared, along with Tom Brush of Flat Patties grilling fresh, made-to-order burgers. Guests were also treated to free massages from Elizabeth Grady and the delightful blue grass music of the Mystic Valley Bluegrass band.
Common comment heard? We'll be back next year... and with more friends!