First NYC Fundraiser with Olympian Evelyn Stevens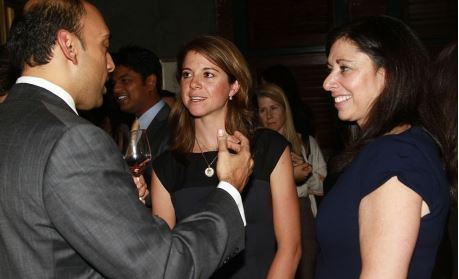 On November 30th, CYCLE Kids and Olympic cyclist Evie Stevens kicked off a partnership at the Tribeca Grill in Manhattan to bring biking and nutrition education to children in NYC and beyond.
Schools in Bedford-Stuyvesant have been eager to implement our proven, effective curriculum for their students. Together with Evie, we have taken huge strides towards that goal.
At our first ever event in NYC, the generosity of Evie and her friends has made it possible for children in two schools in Bedford-Stuyvesant this spring to have the opportunity to call themselves a "CYCLE Kid!"