Recap: Breakaway 2014!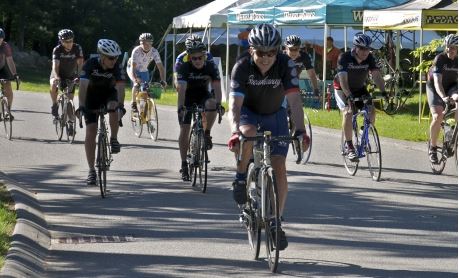 On another beautiful summer Sunday, we hosted our 4th annual CYCLE Kids charity bike ride, Breakaway, and celebrated our 10-year anniversary!
The metric century riders arrived early to the DeCordova Sculpture Park and Museum in Lincoln, MA to take off into the hills of Harvard. With a rolling start, approximately 200 riders joined us to participate in the 63, 36, or 19 mile routes. The last group of the day was our family-friendly, 5-mile loop which ended with plenty of smiles!
Upon everyone's return, riders enjoyed a delicious lunch from the much loved Red Bones BBQ, in addition to burritos form Bolocco and freshly made, organic salads from Clover. Guests were also treated to complimentary massages from Elizabeth Grady and were entertained by the lively music of the Merrimack Valley Bluegrass band.
It was a festive day and a wonderful celebration of 10 years of success. Since 2004, CYCLE Kids has given 10,000 children the tools to lead a healthy, active lifestyle. Here's to the next 10!