Evelyn Stevens and Her Team Celebrate CYCLE Kids at the Tribeca Grill in NYC!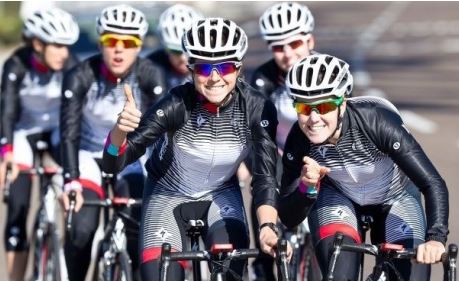 On October 17th, Evelyn Stevens, her team, and over 100 guests partied at the Tribeca Grill to celebrate the work CYCLE Kids is doing in NYC to give children happy, healthy futures and to help improve their academic performance.
The amazing women on the Specialized-lululemon team were all there. From our own Director of Outreach, Evelyn Stevens, to the world's fasted woman, Ellen Van Dijk! You can meet them all here!
CYCLE Kids is reaching more than 1,500 childen in New York City through programs with the Brooklyn public schools, the NYC Police Athletic League, the Childrens Aid Society, and the NYC YMCA.