Recap: The 2018 CYCLE Kids Spring Classic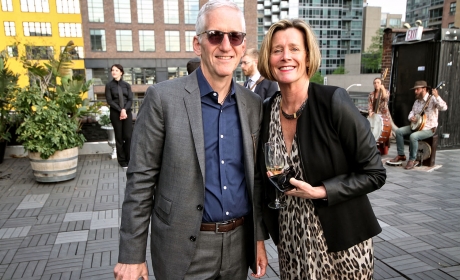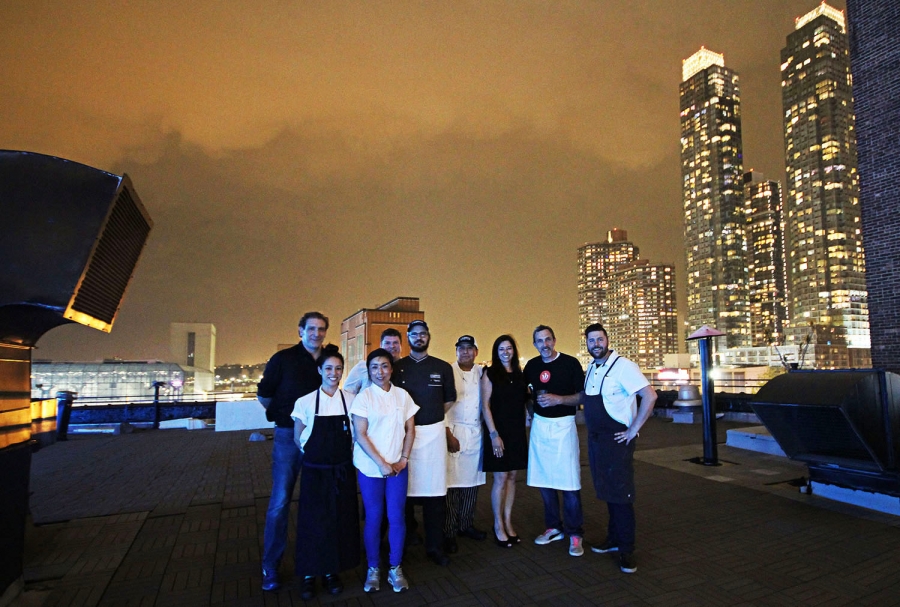 The 2018 CYCLE Kids Spring Classic got off to a fabulous start on the rooftop terrace of ShopStudios in Hudson Yards. Guest enjoyed a champagne reception and listened to the music of amazing Washington Square street musicians while enjoying a beautiful spring evening.
Meanwhile, inside, some of the finest chefs in NYC were preparing special dishes for guests to enjoy while listening to the magical music of a jazz trio from the New York City Ballet orchestra.
We are grateful to these fabulous chefs who support our mission and came to create their amazing culinary masterpieces.
Guests also enjoyed tasty bites from Fortina, Salumeria Biellese, Savory, and Shake Shack. Kobrick Coffee Co., T. Edward Wines, Brooklyn Brewery, and Brooklyn Ginprovided beverages for everyone to enjoy.
The evening rounded out with guests meeting our honoree, Barry Adelman, a passionate supporter of the CYCLE Kids mission. Barry is a Partner at the law firm of Friedman Kaplan Seiler & Adelman LLP and has been an Adjunct Professor of Law at the University of Michigan Law School for more than 15 years. CYCLE Kids was proud to honor Barry for his dedication and commitment to our Mission.
We are grateful for and offer a huge THANK YOU to our sponsors for helping to make this one of the best events we've ever had.
Titanium Sponsors
Robin & Barry Adelman Family Foundation

Ira & Diana Riklis

Marcia Riklis

Trilogy International Partnership
Aluminum Sponsors
Friedman Kaplan Seiler & Adelman LLP
- Eric Seiler & Darcy Bradbury
- Joan & Gregg Lerner
- Karen & Edward Friedman

Jennifer and David Millstone

Suzanne Peck & Brian Friedman

Walden Behavioural Care - Dr. Stu Koman
Supporting Sponsors
Ennis Dale & Susan Dale

Jamie & Robert P. Davis

Richard & Bernice Hoffman

Kahn Foundation

Norma & Marvin Lesser

Peter & Fern Nadel

Stuart Newman

Biff Ruttenburg & Gwen Callans

Donna Stein & Robert Sacks

Lauran Scopaz & Derek Daunais

Steven van der Zwan

David White
Stay tuned for announcements about our 2019 Spring Classic; it is promising to be another amazing event!